After 10 months on the job, the day of my investiture finally arrived. And what a day it was! There was so much emotion and such amazing moments, I wanted to capture as much as possible — photos, tweets, memories, speeches, music — and what better way than via my blog.
To everyone who attended and to those who watched via the livestream — thank you! If you missed it, you can watch it here. I've even marked out some of my favorite moments:
"Clarinet Marmalade":

0:59

Welcome to platform party: 5:30
Introduction of special guests: 26:12
"Just a Closer Walk with Thee": 

1:18:00

Commissioner Boyce's charge and my uniquely Ole Miss answer: 

1:29:40

Investiture Address: 1:32:30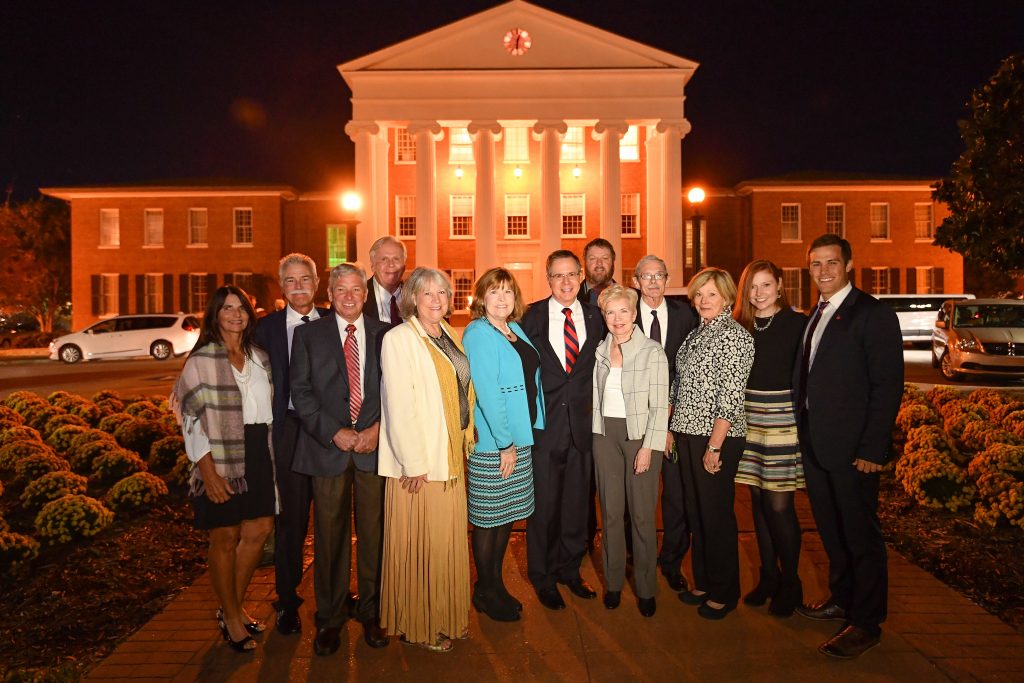 To my family — all 15 of you there — and to our many friends: Thank you!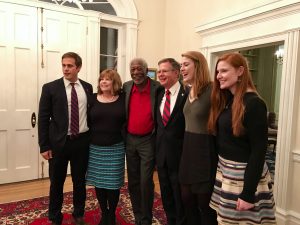 To Morris Stocks and the Investiture Committee — for all your efforts for this wonderful day: Thank you!
To the UM Concert Singers, Faculty Jazz Septet, and the Trombone Octet — the music was spectacular! Thank you!
To the platform party — what an honor to share the stage with you. Thank you!
To all the faculty, official delegates of universities and colleges, learned societies, and educational and professional associations — what an impressive group! Thank you!
To the speakers — I cherish all your kind words: Thank you!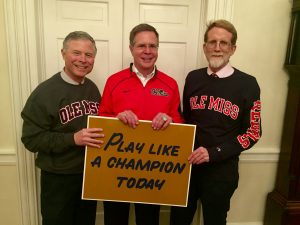 To Commissioner Glenn Boyce — thank you for giving me the opportunity to say, "Hell yeah! Damn right!" Do you think you'll ever hear those words at any other university inauguration?
It was truly a privilege for me to share during my keynote address what I have learned since starting in January — Ole Miss is a great university — and to share how we can take Ole Miss from great to greater. I was especially excited to unveil new initiatives including growth of our endowment to $1 billion, establishment of Flagship Constellations to address compelling challenges through high-impact multidisciplinary research initiatives, and development of a cultural gateway to draw together our arts and cultural programs.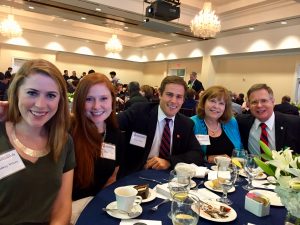 The investiture was truly a wonderful event, and I am honored and humbled by your support. I know we are all hopeful and energized as we turn our efforts to taking our university to ever greater heights. As I said in my remarks:
"The next chapter in the life of this magnificent university sits squarely in all of our hands, waiting to be written — and read by future generations.  All of us will ultimately be defined by what we leave behind.  It is our destiny as a flagship university to desire more, to give more, to be more, and to leave more behind. It is our calling to transform lives, communities, and the world.
"JUST IMAGINE WHAT WE WILL DO!
. . . JUST . . . IMAGINE!"

Hotty Toddy!
    – – Jeff
– –
Jeffrey S. Vitter
Chancellor and Distinguished Professor

P.S. I don't think my fondness of social media is a big secret so I thought it would be fun to share some of my favorite tweets: