Welcome back!
Our Oxford campus, thanks to great care by our superb team of groundskeepers, is lush and alive and worthy of its perennial rating as the nation's most beautiful.  It's hard to believe how quickly the Grove has become so green.  I trust you are well-rested and recharged, ready to embark upon a new semester.  I know I certainly am; we have much to accomplish, grand challenges to tackle, and new heights to achieve.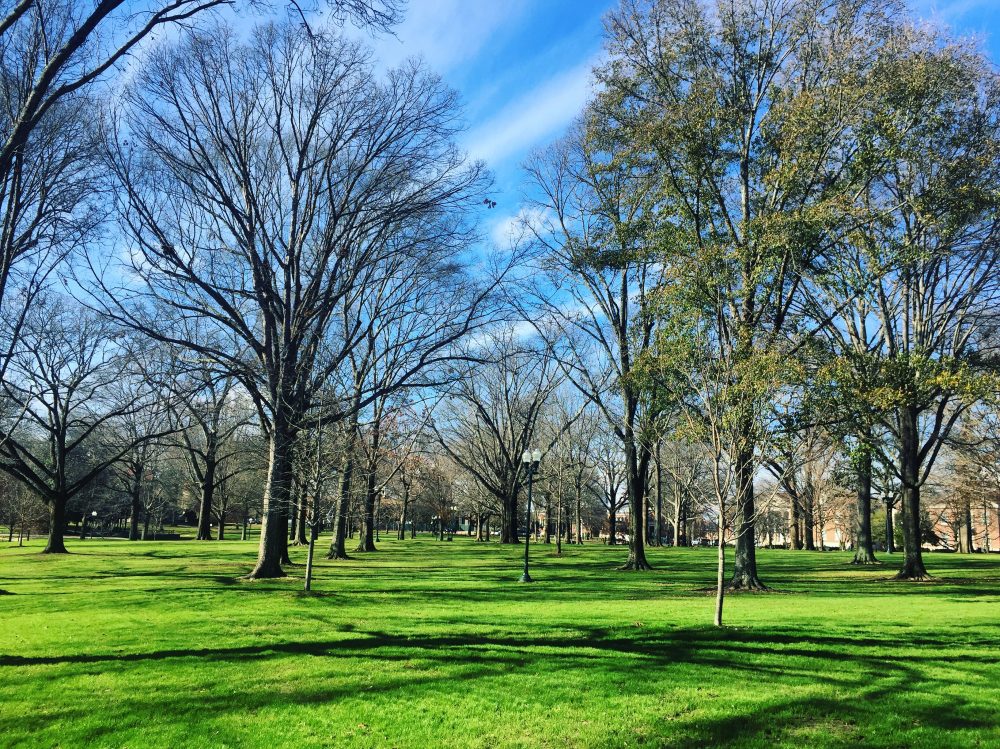 On January 1, Sharon and I celebrated our one-year anniversary as Ole Miss Rebels. As I look back upon 2016, I am inspired by a tremendously productive, rewarding, and exciting year.  During my investiture address — if you couldn't make it, be sure to watch it online — I described how we are standing atop a peak in our history, and from where we now stand, we can see higher peaks.  In becoming what we are, we have created greater capacity for what we can be.
I am excited about several new initiatives unveiled at the investiture that will help us achieve this greater capacity.  Stay tuned for an upcoming blog with more details about these initiatives and how they will ensure we continue our upward trajectory.
Building upon all we accomplished last semester, we will be hosting an astounding number of events this semester on our campuses, such as the RebelTHON charity fundraiser, opening day of baseball and softball seasons, Residency Match Day, UM Big Event, Oxford Conference for the Book, third annual UM Research Day, Double Decker weekend, selection of our Common Reading text, 20th anniversary of our Sally M. Barksdale Honors College, Staff Appreciation Week, … .  And of course, Commencement — it will be here before we know it!  I look forward to seeing you over the coming weeks on our campuses, in town, and around the state.
Let me close by recognizing the entire Ole Miss family — students, staff, faculty, and alumni — for your passion, drive, and dedication in realizing our role as a great flagship and Carnegie R-1 university.  It is through our collective contributions that The University of Mississippi will reach new heights; the next chapter in the life of this magnificent university sits squarely in all of our hands.  It is indeed an exciting time to be an Ole Miss Rebel!
Sincerely,
Jeffrey S. Vitter
Chancellor and Distinguished Professor
P.S.  I encourage you to reach out to me at chancellor@OleMiss.edu.  Please stay connected by following me on Twitter @UMchancellor, and you can subscribe to all my communications at https://chancellor.olemiss.edu/chancellors-communications/.