This past summer, I shared a series of blog posts highlighting the pillars in our Flagship Forward strategic plan.  Now, I want to dig a little deeper into the plan and share more about our transformative initiatives that underpin the four pillars.  Today, I'm starting with M Partner, a powerful and innovative partnership that will help us advance our goal of building healthy and vibrant communities.
As a new community engagement effort for the university, M Partner strives to improve quality of life in Mississippi communities.  It's a lofty goal to make a real difference in individual communities, but we have established a framework for community and university representatives to cultivate mutually beneficial and collaborative partnerships.  This blog serves as a call to action.  I'm excited to share how you can get involved in this transformative work through connecting academic courses to M Partner priority projects, volunteering at M Partner Community Day on October 13, and attending upcoming business forum events on October 16 and 17.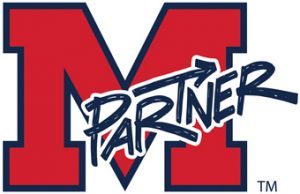 M Partner Priority Projects
The M Partner approach seeks to foreground the community voice, so I'd like to lead with the priority projects identified by our partner communities of Charleston, Lexington, and New Albany. Since we launched M Partner this past March, the McLean Institute for Public Service and Community Engagement has taken a lead role in identifying community priorities for M Partner through a series of community conversations in each partner town.  The goal of these dialogues was to align university courses, research, and programs with community-identified needs.  A big thanks to Laura Martin, who serves as Associate Director of the McLean Institute and the M Partner Director.  She is leading these efforts and seeking involvement from faculty, staff, and students from all disciplines to champion these community-driven projects.
Some key priority areas that have emerged in the community conversations include community and economic development, education and youth engagement, beautification, and health and well-being.  I invite our faculty to view the full project list and consider how to incorporate these projects into existing courses.  I'm truly excited about the potential of M Partner to provide sustainable and substantial results in our partner communities, enhance experiential learning for our students, and drive university research and community engagement.
We are also looking forward to a busy few weeks! M Partner Community Day, a day of service taking place in all three partner communities, is coming up on Saturday, October 13. We are thrilled to have three full busloads of students that will head to our partner cities! While we are currently adding names to a waitlist due to the overwhelming response from our students, please add your name by emailing M Partner and we will be sure to inform you of future opportunities and events. You are also invited to join us in Charleston on Tuesday, October 16 and in New Albany on Wednesday, October 17 for business development forums hosted in partnership with the Entrepreneur Center at the Mississippi Development Authority. Transportation and lunch will be provided at the business forums. To register, please email M Partner.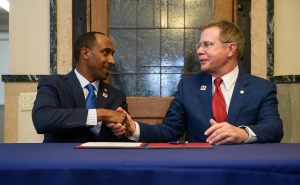 History of M Partner
For a little background information, we've got to go all the way back to 2016.  During my investiture address, I challenged the university community to "imagine what we can do if we channel the talents of our university — our entire university — to partner with towns and cities — one at a time — to enhance every aspect of community life. Imagine!"  At the time, we referred to this initiative as the Big Idea — setting the stage for the transformative opportunities that M Partner would offer!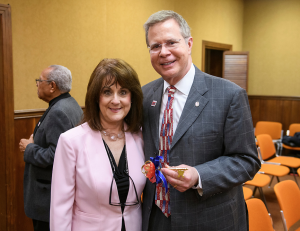 As M Partner began to take shape, we looked to the Sustainable Cities Initiative at the University of Oregon as a model.  And in order to adopt best practices in the field, we have affiliated with Educational Partnerships for Innovation in Communities, known as the EPIC Network — a coalition of institutions of higher learning engaged in partnership with communities to improve quality of life.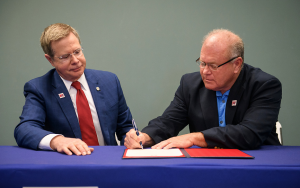 In March of this past year, we were excited to announce the pilot phase of M Partner with Charleston (Tallahatchie County), Lexington (Holmes County), and New Albany (Union County).  We had a terrific time hosting M Partner launch events in each community to celebrate these transformative partnerships.
Building Momentum
The really great news is that we hit the ground with a number of programs taking place this summer under the auspices of M Partner, including the second annual Entrepreneurial Learning Center in Charleston, StartUp Camp for Young Entrepreneurs, and the third annual McLean Entrepreneurial Leadership Program.  Each of these programs was led by students in the McLean Institute's Catalyzing Entrepreneurship and Economic Development initiative, and engaged youth from each of the M Partner communities to discover how the entrepreneurial mindset can be used to address community challenges. These programs also engaged faculty members from the Department of Sociology and Anthropology, Department of Management, School of Law, and the Sally McDonnell Barksdale Honors College, as well as community partners including the James C. Kennedy Wellness Center, Mississippi Development Authority – The Entrepreneur Center and the Mississippi Main Street Association.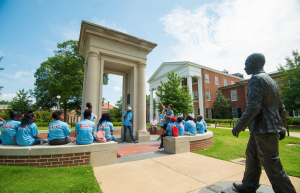 As we look to maximize the collaborative aspects of M Partner, I'm pleased that the initiative has received support from the North Mississippi VISTA Project, an AmeriCorps program on campus in its 8th year of working to end poverty by promoting educational attainment.  We placed summer associates with the Charleston Arts and Revitalization Effort, National Charleston Day Organization, Boys and Girls Club of Lexington, New Albany School District, and Union County School District.
To reiterate a core message from Flagship Forward, in order to truly fulfill the university's responsibility in building healthy and vibrant communities, it must be a two-way street.  We must apply our expertise collaboratively to have a measurable impact upon a community while, at the same time, look to how community perspectives and expertise can better inform our scholarship and curriculum.  And M Partner is well on its way to fulfilling this responsibility.
As always, Hotty Toddy!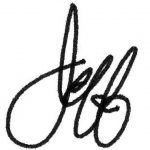 Jeffrey S. Vitter
Chancellor and Distinguished Professor