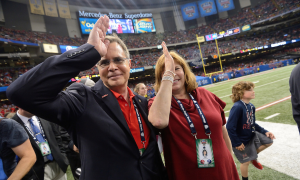 We are proud of our students and their leadership and active engagement as important members of our university community.  We recognize that their efforts stem from a desire to unify the Ole Miss family.  The results of the Landshark poll confirm the sentiments that Ross and I have heard since arriving on campus — that the Landshark and "Fins Up" have become synonymous with the positive spirit and strength of our athletics program and the "Never Quit" attitude of Rebel Nation.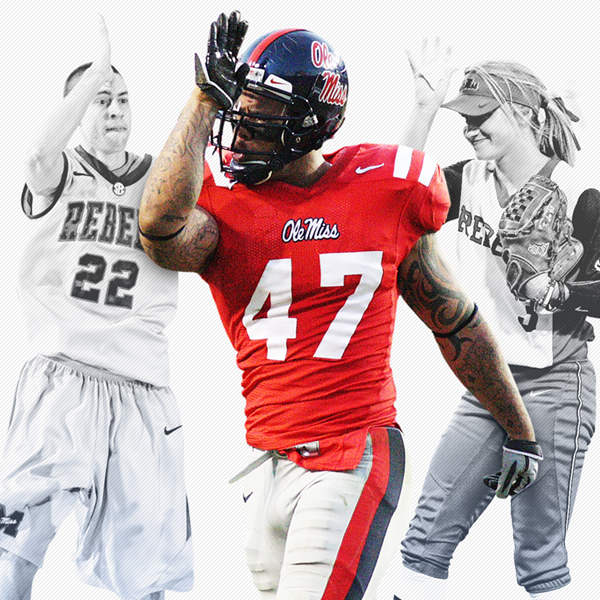 Upon learning of the ASB poll of students, we sought input from the executive committees of the Ole Miss Alumni Association, the Staff Council, the Faculty Senate, and the Graduate Student Council, as well as from the Student Athlete Advisory Committee and the Spirit Squad head coaches.  In each case, the support for the Landshark mascot was unanimous.  In addition, the past presidents of the Ole Miss Alumni Association and the boards of the Alumni Association and M-Club enthusiastically endorsed the action of the Alumni Association executive committee.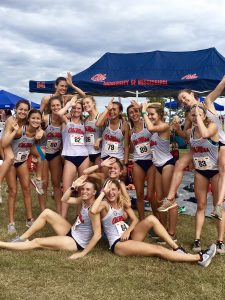 Indeed, the growth of the Landshark mystique over the last seven years has been phenomenal with every athletics team embracing it, including such standouts as Marshall Henderson with basketball and Kaitlin Lee with softball, in leading their respective teams to SEC championships.
Today, I'm excited to announce that we will move forward with the Landshark as the official mascot and retire Rebel the Bear.  Athletics will be charged with designing, developing, and launching the Landshark mascot, with an anticipated unveiling before the 2018 season.
In closing, I want to state unequivocally that we are — and always will be — the Ole Miss Rebels.  And I am asking all Rebels to unite around our new Landshark mascot.
Hotty Toddy and Fins Up!
Jeffrey S. Vitter
Chancellor and Distinguished Professor