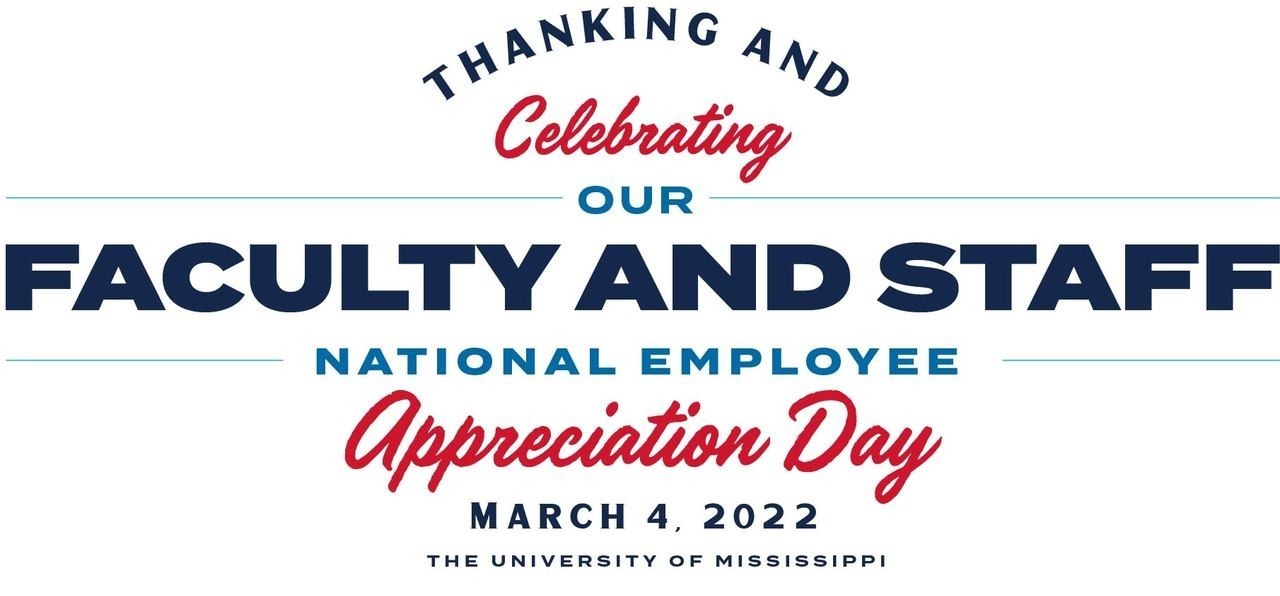 Dear faculty and staff,
We're so grateful for you — on National Employee Appreciation Day and every day! At the University of Mississippi, we're proud of your life-changing work that serves our students, our communities and our future. Because of each of you, we keep doing what we do best — offering the education, experiences and opportunities for people to pursue their passions and reach their potential so they can build legacies of fulfilling lives and successful careers.
Even amid the unprecedented challenges of the past two years, your dedication and incredible care have been on full display. Most notably, you have remained united in meeting our mission and serving our students. Your meaningful work elevates our entire university, and it is truly a privilege to witness the drive, talent and passion you bring to your roles year-round. Your extraordinary and significant efforts, contributions and service are noticed — please know how much you are appreciated!
Sincerely,
Senior Leadership Group
Glenn F. Boyce
Chancellor
Noel E. Wilkin
Provost and Executive Vice Chancellor for Academic Affairs
Keith Carter
Vice Chancellor for Intercollegiate Athletics
Josh Gladden
Vice Chancellor for Research and Sponsored Programs
Steven Holley
Vice Chancellor for Administration and Finance
Shawnboda Mead
Vice Chancellor for Diversity and Community Engagement
Charlotte Parks
Vice Chancellor for Development
Charlotte Fant Pegues
Vice Chancellor for Student Affairs
Eduardo Prieto
Vice Chancellor for Enrollment Management
Kirk Purdom
CEO, Ole Miss Alumni Association
Perry Sansing
Special Assistant to the Chancellor for Governmental Affairs
Wendell Weakley
President/CEO, UM Foundation
David Whitcomb
Chief Legal Officer and General Counsel
Jim Zook
Chief Marketing and Communications Officer