It is great to be back into the swing of things with the start of our spring semester!  Our campuses are always transformed and re-energized with the return of our students and faculty.  It is also a new calendar year, which offers a great opportunity to take stock and reflect upon the previous year, as well as share some thoughts about all we have to look forward to in the coming months.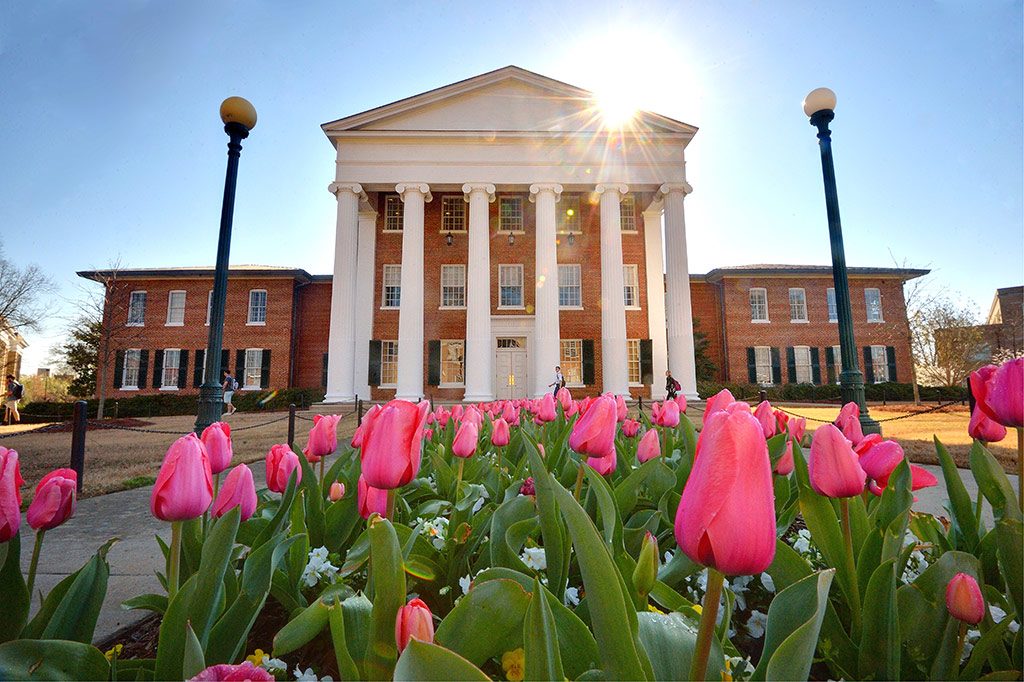 As we start the new year, we have so much to be grateful for, and I want to express my deepest thanks to the entire Ole Miss family for all you do to enable the success of our university. The year 2016 was a seminal one in the life of the University of Mississippi … and for Sharon and me personally: It marked our first year as Ole Miss Rebels!  It doesn't get any better than that!  As Mississippi's flagship university, we celebrated some amazing accomplishments by our faculty, staff, students, and friends — so many accomplishments, in fact, that I would need a separate blog to list them all!  Instead, I encourage you to see a snapshot of 2016 highlights at the end of this one.
So how do we go about ensuring that we capitalize on our momentum and continue this journey to achieve ever greater heights?  In case you missed it, I outlined several new initiatives during my investiture address to further our upward trajectory.  I'm here to tell you that I think 2017 will be as exciting and successful as 2016.  Put your seat belts on — it's going to be a fun ride!
First, we are committed over the coming years to growing our endowment from $600 million to more than $1 billion to support the development, retention, and engagement of our highly talented faculty, staff, and students.  This commitment includes an athletics endowment to build a resource base to sustain competitive excellence. The University of Mississippi — stretching across our Oxford campus, Medical Center in Jackson, and regional campuses around the state — is a $2.5 billion enterprise, and we must generate slightly more than 88 percent of our operating revenue from sources other than state appropriations.  We rely on state funds and tuition across all our campuses as a crucial revenue source; they fund the running of a major comprehensive educational enterprise.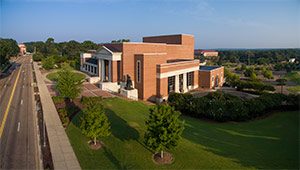 We look increasingly to philanthropy to give us the competitive edge that enhances the flagship experience and sets Ole Miss apart, such as the Sally M. Barksdale Honors College, the Haley Barbour Center for Manufacturing Excellence, the Trent Lott Leadership Institute, the Croft Institute for International Studies, and the McLean Institute for Public Service and Community Engagement. Our endowment must be a priority if we are to enhance our flagship status and academic excellence while also ensuring access and affordability.
We will also develop a Cultural Gateway — anchored by one of the gems of our Oxford campus, the Gertrude C. Ford Center for the Performing Arts — to draw together and celebrate our arts and cultural programs.  This space will create performance, experiential learning, and enrichment opportunities for our community and our region.
Another initiative I shared at the investiture involves our role in building healthy and vibrant communities. We will channel the talents of our entire university and partner with towns and cities around the state — one at a time — to enhance every aspect of community life.  The needs in Mississippi's communities are great, and we will collaborate with them on joint projects harnessing the full range of university expertise — from medicine and population health to policy and law, science and engineering, business and entrepreneurship, education, arts, and culture.
Finally, let me elaborate on the launch of the Flagship Constellations Initiative, which is quickly coming to fruition.  Simply put, our goal with this initiative is to accelerate and inspire solutions to some of society's grand challenges that the University of Mississippi and its partners can play a major role in addressing.  We will form innovative, multidisciplinary research and creative achievement clusters — called Flagship Constellations — of faculty, staff, students, alumni, and external partners. I see the Flagship Constellations as an avenue for us to excel by attracting stellar personnel to Ole Miss to work with the incredible talent we already have in place — bringing together people and ideas in fresh and unique ways with great potential for added achievements, increased grant funding, scholarly visibility, and international prominence.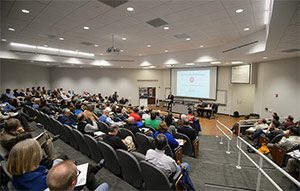 We recently held kickoff town hall meetings about the Flagship Constellations on our Medical Center and Oxford campuses , attracting more than 300 people.  In keeping with the celestial analogies, I would describe the energy at these meetings as truly electric and say that our atmosphere of innovation is charged for amazing outcomes!  Stay tuned. We will announce our initial Flagship Constellations later this spring. You can find information about the process and status online.
I encourage you to keep up with the exciting developments at our university.  I have an open door policy and encourage your input. You can always reach me at chancellor@OleMiss.edu. Thank you for all your efforts for advancing our flagship role as a great public international research university.

Hotty Toddy!
    – – Jeff
– –
Jeffrey S. Vitter
Chancellor and Distinguished Professor